Congratulations! You have made it nearly all the way through 2020, a year like none other! The holidays are now upon us and, you know what that means: turkey, gifts, and overflowing inboxes. As you prepare your year-end marketing, here are some tips on how Direct Mail can help you break through a crowded inbox, boost sales, and grow your customer base.
1. Check out our holiday-themed templates
Direct Mail comes ready to go with a number of holiday-themed templates. They look super-sharp on mobile devices and large screens, and are easy to customize (like all our templates).

You can find these templates in Direct Mail by clicking the "Choose Template" button and searching for Glimmer, Merry Pines, Slopes, or Quattro—or browse the other options available in the template gallery.
2. Stay on top of your holiday calendar
The end of the year is chock full of special occasions and opportunities to celebrate—more than just Thanksgiving and Christmas. Consider theming additional email campaigns around these upcoming holidays in November and December:
November 10: Marine Corps Birthday
November 11: Veterans Day
November 11: Remembrance Day 🇬🇧🇨🇦🇦🇺
November 11: Singles Day (i.e. World Shopping Day) 🇨🇳
November 13: World Kindness Day
November 19: International Men's Day
November 19: Women's Entrepreneurship Day
November 20: World Children's Day
November 21: National Adoption Day
November 26: Thanksgiving
November 27: Black Friday
November 28: Small Business Saturday
November 30: Cyber Monday
December 1: Giving Tuesday
December 15: Free Shipping Day
December 22: First Day of Winter
December 24: Christmas Eve
December 25: Christmas Day
December 26: Boxing Day 🇬🇧🇨🇦🇦🇺
December 31: New Years Eve
When should I start my campaigns?
Consider starting your campaigns a week in advance (or earlier, if your customers average time to purchase is longer) with a follow-up scheduled for the day of. You might also consider sending a thank you email post-holiday.
How much is too much?
It is possible to send too much email. Bombarding your subscribers can lead to unsubscribes or even spam complaints. A good rule of thumb is to not increase your typical email frequency by more than 3× during the holidays.
3. Write subject lines that are irresistible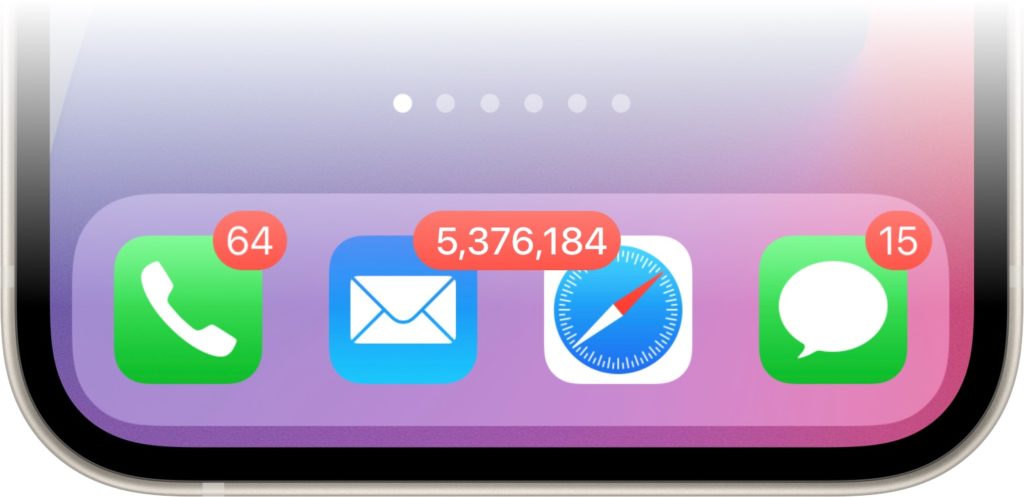 It's going to be a crowded inbox, so stay away from bland, generic (or spammy) subject lines. Here are some ideas:
Personalize
Adding a personal touch to the subject line almost always improves your open rate. Direct Mail makes this easy. If you want to include your recipient's first name in the subject, just include the mail-merge tag "[first name]". Like this:

You're not limited to first names, of course. It can be any piece of information that you have stored in Direct Mail for a contact (e.g. occupation, city, last purchase, etc.)
Don't get carried away
Aim for a ten words or less in your subject line, and limit the number of punctuation or special characters so it doesn't appear spammy. Using an emoji can help, but try and stick to just one. Also, note that some devices can't display emoji, so it's best to use emoji as an enhancement, instead of a replacement for words.
Ask a question
Questions are naturally engaging. Consider using a question as the subject line in order to draw your subscribers into the content.
State your offer loud and clear
Featuring your offer prominently in the subject line can be a good way to stand out in a crowded inbox. According to NRF and IPC, online shoppers top considerations are:
Free shipping, or clear shipping charges prior to purchase
Simple, reliable, free returns
Rapid response customer service
Try these on for size…
Here are some subject line examples for your inspiration:
Warm up to winter with us this Saturday 🔥
Our ultimate winter packing list
[first name], spread some cheer with us — open house sale!
We're thankful for our customers: Coupon Inside!
Stuff yourself with savings 🍗
Early access to Black Friday deals
Celebrate Small Biz Sat with us: BOGO sale 🎉
See you on Small Business Saturday?
Ho Ho Ho (Spend Less Dough)
You're Getting Warmer – Packages from $59
Meow-y Christmas! 5 holiday treats safe for your cat
We Like You a Latke!
Challah for These Chanukkah Deals
Let's start this year right. 10% off throughout January
The holidays may be over, but the savings aren't!
…check out more examples here
4. Include a "[Do It] Now" button
The easier you can make it for your subscribers to purchase (or take some kind of action), the better. After all, the holidays are just as busy for them as they are for you. Make your call-to-action prominent and easy to find. Direct Mail's built-in buttons work great for this, and are available in a number of styles.
Here are some sample calls to action you might consider (and some interesting psychology behind it):
Shop now
Get it now
Act now
Subscribe now
Sign up now
Receive it now
Get access now
Do it now
Get your code now
Start spending now
Browse now
5. Get inspired!
Struggling to come up with ideas for your email campaigns? Get some inspiration from this gallery and the suggestions below.
Cyber Monday sale
Free shipping now available!
Gift card bonus (e.g. buy $100 in gift cards, get a bonus $25 for free!)
Holiday gift guide
Special coupon code
End-of-year update
Year-in-review or celebration of the year's achievements
Holiday hours or holiday schedule update
Pre-sale or early-bird discount
Thank you for being our customer (and optionally include a referral code)
New product or service announcements
Share a holiday video
Promote a social media contest (e.g. photo contest)
Black Friday offers
Looking ahead to what's coming in the new year
Last-minute deals or reminders
Shipping or ordering deadlines
Special gift packages
Small Business Saturday (it's not just for brick and mortar!)
Share a story about how you celebrate the holidays
Giving Tuesday
Post-holiday specials
6. Check out these Direct Mail tech tips
Now that you're ready to rock your campaigns, it's time to put Direct Mail to work for you! Here are a couple of how-to articles to level-up your Direct Mail skills:
Sending Your Email Campaign at the Perfect Time. Learn how to schedule your campaigns to send even when your computer (or you!) are asleep, so that they arrive in your recipient's inbox at the perfect time.
Search and Segment Like a Pro. Learn how to find and segment portions of your mailing list so that you an send targeted campaigns, or perform bulk editing operations.